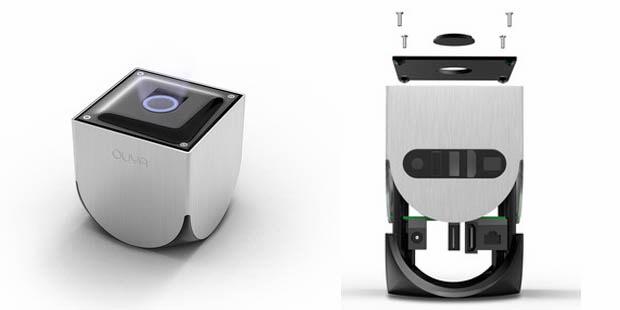 Ouya, a video game console Android platform, is excited about the return of abundant support for the console open source development projects are being developed.
After collecting $ 5.5 million, Ouya began to expose some technical detail, one of which the design of game controllers.
This is revealed in their Kickstarter page, Friday (27/7). Ouya enroll in Kickstarter crowdfunding site pages and has won 5.5 million dollars from donors 43 444 people. There are still 12 more days to collect donations before the opportunity is truly closed.
Through their sixth update, Ouya team finally unveiled the design of console controllers Ouya. At first glance, the Sony Playstation controller is similar to the shape of a winged but silver with black accents in the middle.
The difference is, the analog movement is sandwiched between two levers. While the four buttons on the right side for a while still using the color coded green, blue, orange, and red.
"We have not reached agreement on the key. In the interim, the color code used first," he wrote to comment on the four buttons.
In addition to controllers, also showcased designs Ouya their console or the main engine. In contrast to the two established players such as Playstation 3 or Xbox 360, Ouya tend cube design with a circular base. Silver color dominate the upper part is black and the main indicators of a purple circle.
OnLive
In addition to the design, Ouya also reveal opportunities of cooperation with OnLive, cloud gaming platform. OnLive is a gaming service through cloud technologies, or play without having to use expensive console device.
They just subscribe and have a fast internet connection to play on television while all processing is done on the server.
Currently, OnLive service can be enjoyed through various channels such as PC, Macintosh, Smartphone, Android tablet, until the TV is connected to the Internet. With this service, users can play the kind of PC game LA Noire on the television screen plus internet connection without having a console.
OnLive General Manager, Bruce Grove, as quoted Ouya in their Kickstarter page, stating that their services will be available in Ouya was later released. Thus, they could widen the reach to a wider consumer.
With this news, support for more Ouya lined and is expected to continue to rise ahead of its launch next year.
Artikel yang Berkaitan